Join Our Programme
To refer yourself or someone else to our Work Well training programme, please contact us on:
info@lovewelluk.com or call 07857 394443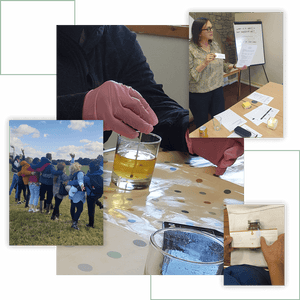 What happens next?
We have a referral process which involves completing a 2-page form which asks for some background details. You can request a paper copy or we can email it to you. If you would like help to fill this in, one of our staff can support with that.
Contact us today:
info@lovewelluk.com or call 07857 394443