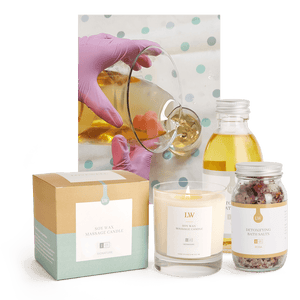 All our products are handmade with love by women and for women
Working for wellbeing
LoveWell's mantra is 'Working for wellbeing' and our vision is to create a world where women who have experienced significant trauma through trafficking and exploitation have the choice to move on and create a new future for themselves.
Made by the women we serve
Lovewell's range of beauty products are hand made by women who have experienced barriers to employment. Through the manufacture and sale of our products , we offer transformative employment training and skills development, to see the women in our community thrive.
Looking for something else?
Discover our other items - all hand made by trainees on our programme